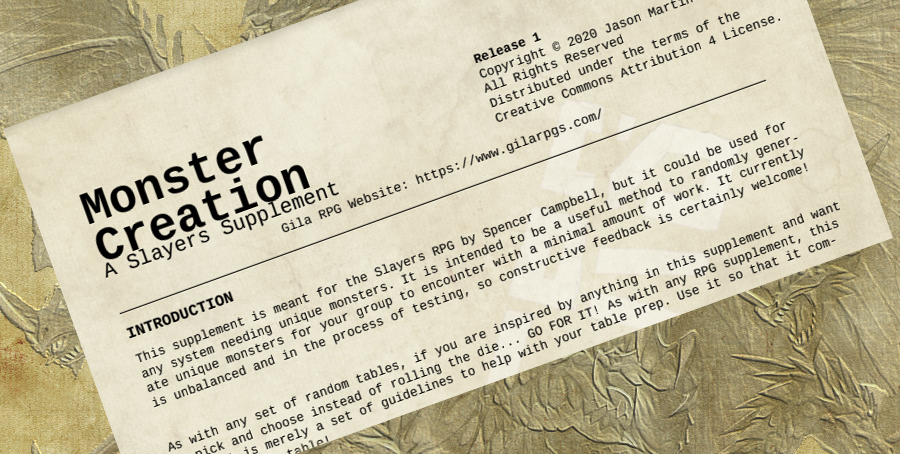 Monster Creation Guide - A Slayers Supplement
In The City, who knows what will be lurking around the corner... in the shadows... watching from the roof tops. This guide is here to help inspire you to create new nasties that will give your table a run for their money with tables that allow for random, or not so random, monsters that can range from:
A corrupted bear that has acidic saliva and casts spells
or
An octopus with psionic touch wielding a scythe.
While the options are not limitless, your imagination is and this is here to help spur that imagination on!
Be sure to grab the core rules for Slayers!
Download
Click download now to get access to the following files: